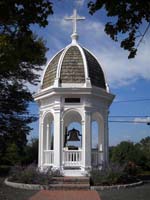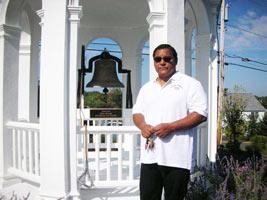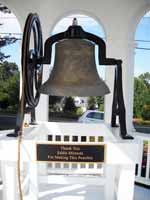 Dear Agatha Family
I would like to express my gratitude towards everyone responsible for the most memorable & honorable award that was bestowed upon me on Sept 25 2010 during the Bell Tower Ceremony. While it was quite overwhelming at the time to receive such recognition, I would like to take the opportunity to thank the Sisters, Deacon Areyzaga, the Alumni Committee (Victor Castro), the School Board and the Reconstruction company, and many others that did such a fantastic job in restoring the Bell Tower to it's magnificent platform in our community.
Most of all, out of personal integrity, I would like to focus my utmost appreciation and gratitude toward two very wonderful people who were involved behind the scenes. One is Kevin Donohue who was head of Security/Counselor at St. Agatha's and our "HomeKids" Nancy Canfield. Without their intervention on that fateful day, the beauty of this landmark would have been only a dream lost in time and amongst the rubble that was soon to pass.
In essence, it was the simple conversation that ended in "Why Not?" that these two people had, which catapulted every effort to save our beloved landmark. Unknown to most, they both were instrumental on many levels, from financing the earliest part of the project and speaking to people on behalf of saving our last remaining remnant of our history. What you witnessed on the hill that day will be there for other generations to enjoy and, for this, I will be forever grateful. In my most humblest of opinions I was only one of many in carrying out this project to fruition and it is their names that should be immortalized.
Eddie Miranda